Online artist talk with American Oscar-nominated composer Dustin O´Halloran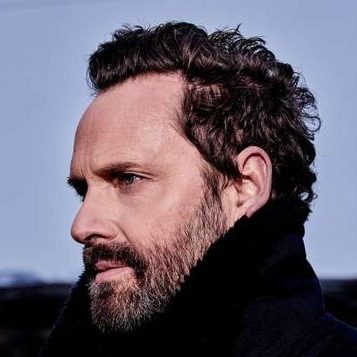 Online artist talk with American Oscar-nominated composer Dustin O´Halloran
V rámci online streamu "Moje kino Live" proběhne debata s americkým skladatelem, nominovaným na Oscara, Dustinem O´Halloranem. Debatu bude moderovat Louise H. Johansen. Akce bude probíhat v angličtině. 
---
The talk will be hosted by (Danish) festival programmer Louise H. Johansen. The event will be held in English.
The first online guest of the Cinergy project in 2020 is the American pianist, composer, and solo recording artist Dustin O'Halloran. O'Halloran is known for his solo works as well as being a member of the band A Winged Victory for the Sullen. In 2006 he wrote his first film music for Sofia Coppola's 'Marie Antoinette', and later composed for a number of films and TV series including the Emmy and Golden Globe-winning 'Transparen't, and the Oscar-nominated feature 'Lion' by Garth Davis.
Dustin O'Halloran has released four acclaimed solo albums under his own name. The music critics characterize his piano works as being pure and minimalistic perfection which brings to mind compositions by Ludovico Einaudi and Philip Glass. His latest solo album 'Lumiere' featured contributions by Peter Broderick and was mixed by Jóhann Jóhannsson. In 2011 he established A Winged Victory for the Sullen together with Adam Wiltzie (Stars of the Lid). Since then they have released three studio albums and scored films and dance performances. The latest album 'The Undivided Five' was made under the UK-based indie label Ninja Tune. Their music moves and combines a cosmic minimalism, repetitive structures and ambient drones using natural acoustic and electronic effects.
O'Halloran's film career began with Sofia Coppola's Marie Antoinette (2006), and since then he has worked on multiple films and TV series, including Like Crazy (2011) and Breathe In (2013), directed by Drake Doremus. He's the winner of a 2015 Emmy Award for his main title theme to Amazon's comedy drama Transparent (2014–2017), and was nominated for an Oscar, a Golden Globe, a BAFTA and a Critics Choice Award for his score to Lion (2016), written in collaboration with Volker Bertelmann (aka Hauschka).
This Autumn, O'Halloran premiered his most recent score for the feature 'Ammonite' by Francis Lee, starring Kate Winslet and Saoirse Ronan, and he is currently finalizing his new solo record which will be released on Deutsche Grammophon.
O'Halloran who was born on the American West coast has since lived and worked between Europe and the US, and he will be with us on December 1st from his studio in Reykjavik, Iceland.